Description

SAFETY
With the use of a funnel there is no risk of spilling.

COMPACT DESIGN
Easy storage and assembly.

EASY TO USE
Ensures easy and quick drainage / extraction of engine oil or fuel.

UNIVERSAL APPLICATION
Mowers, tractors, snow ploughs, aerators, brushcutters, chain saws, motorcycles, compressors, quads, tillers, generators etc.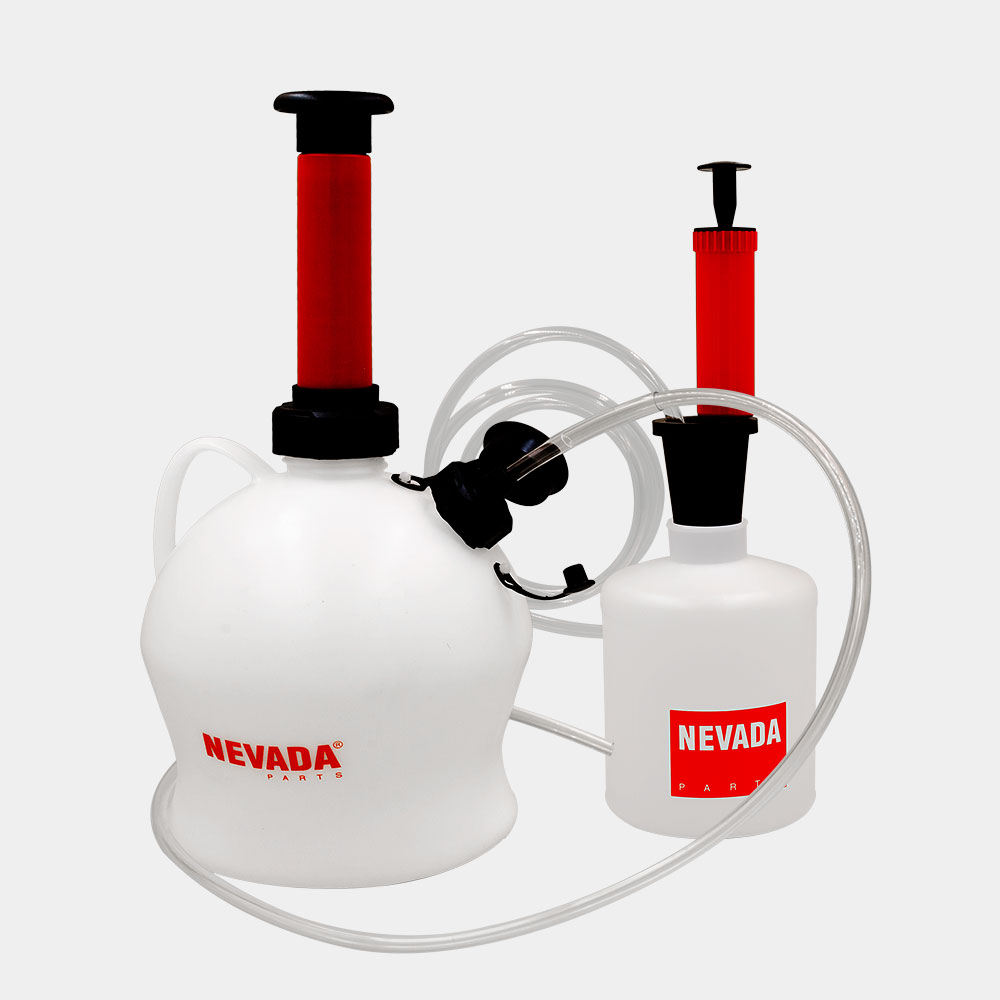 AVAILABLE IN 2 BOTTLE CAPACITIES
1,6l
•

4l
NEVADA

in the shops

NEVADA sells its products to final buyers through a network of local partners.